In the Aviva Tour of Britain, British rider Graham Briggs (JLT Condor) had a sensational week – we talk to him about it
Feature – Graham Briggs (JLT Condor)
In the Aviva Tour of Britain, Graham Briggs (JLT Condor) had his best Tour ever with some special rides on many of the stages. It all finished off well in London with the best British placing on the stage, 8th, just behind Mark Renshaw.
On a stage which saw the riders racing in front of many an iconic landmark, there was no time for sight seeing though as he explained. "It was pretty fast as Team Wiggins went out quick to keep it together for the first sprint so it was a really fast race from the off."
"There was no neutral lap in this one!" 'Brigga' added in reference to the Pearl izumi Tour Series where the riders do get a neutral lap or two. Talking us though the finale on that stage in the nation's capital, Graham explained "I was in a good position with 5k to go with Bradley Wiggins and his team but then got a little bit swamped."
"So I had to do a little manoeuvre with a k and half to go, and that got me told off by a few people but it got me into a good position and I kept it going to the line. The last lap was about trying to hold position and I was in the mix, surfing the wheels of the top 15."
"I had slipped back a bit after the first sprint and found things difficult. There were a few times when I was hanging on but everybody was in the same boat so I moved up and it was a countdown from three laps to go thinking, 'I need to get up there'."
A top ten in a HC ranked race with many of the world's best sprinters is something any British based rider will be proud of although Graham does admit the gap between finishing 10th and 5th is a big one. That said, it was especially sweet after a poor start to the year.
"It wasn't a great start to the year but has been good to finish the season off with a bang with the worlds best. It is testament to the British racing that we can be up there with these guys if you have the drive, training and determination to do the hard work".
His Tour of Britain started off with a tenth place on stage 1 in a bunch kick of almost 100 riders, most from World Tour teams with far more racing in their legs than the British pros who have a very quiet August prior to the Tour of Britain.
"I thought coming into the race, if I am in contention during the first few days, I can have a good ride on GC but if I'm not, then I can look to get in the breakaways to get some publicity for the team. I gained a lot of confidence during the first few days."
"When you look around and see the big names suffering as well, it shows where the level the racing is at in the UK racing and we can compete".
It is one thing getting yourself to the sharp end in a bunch kick though, it is quite another to get there in the first place. Half the season for the British based riders revolves around going round and round in crits and what road racing there is, is not over the terrain that the Tour of Britain encompasses.
To combat this, Graham admits, despite a love of cakes (a vice most bikes riders have!) he was lighter than he has ever been in previous Tours. "Coming into the event, we had recced the route and I knew it was a tough one and if I wanted to get up there in the sprints, I had to get over the hills first".
"So that was what I concentrated on, getting my weight down and being in good condition. I am probably nearly five kilos lighter than I was at the start of the season and that is definitely helping". Every day we were doing two to three thousand metres of climbing so I was quite nervous coming into the race as the route felt a lot harder than other years".
"But, during the racing when there is a big group coming into the climbs and you are doing 50 or 60k and you're in a good position, it makes it a lot easier!"
It wasn't just about getting over the climbs. Riders who had GC ambitions had to make the selections and Graham did just that on a really up and down stage 2. That was won by Petr Vakoc with a gap of seven seconds to Movistar's Lobato and then Boasson Hagen leading in a group of 30 riders. In that group was Graham in 13th place on the stage along with other British based riders Bibby, Moses and Handley."
"On the Clithero stage, I was behind Cav on one of the second to last KoMs and he just sat up and I had to close a gap so from then on, I knew I had to be top 20 when I hit the climbs. So there was that fight before you get onto the climb and then it seemed to settle down a bit. I made my mind up I had to be top 20 on the climbs after that and it makes it easier and that saves energy".
Stage 3 saw another bunch kick with half the peloton present and in this, Graham Briggs was 8th, two places behind Owain Doull. Stage 4 and half way through the race for a rider who doesn't get to do stage races in Britain because there aren't any, he was 10th, a place ahead of Chris Opie, another fast British sprinter.
Graham recalled the stage where he'd had the sense to be in the right place in the closing stages and where from five k to go, the race was just so fast, everyone was talking about it afterwards.
"We did that last five in just over five minutes so it was hold on tight. It's something else that they ride at that speed and then sprint! I didn't have much left in the legs after five hours and that final five k."
That left Briggs in 7th overall, on the same time as Owain Doull, a place above him, just 14 seconds off the lead. Stage 5 though was a summit finish on the top of Hartside and would provide a big test of the lighter but still fast Brigga machine.
The stage saw a select group at the bottom of the climb splinter as the GC contenders went hammer and tongs on the not so steep slopes that were bring buffeted by a strong wind. A quick look at the result and Briggs was 14th, ahead of last years winner Van Baarle and many other names and only six seconds behind the rider Britain was watching closely, Owain Doull.
The JLT Condor rider dropped to 12th place overall, 43 seconds off the lead but only thirteen seconds off the podium.
"It was a selective group going up Hartside and there were eight in front and I was just behind in the second group. Maybe I should have gone when Doull went and I lost six seconds. If someone had said at the start of the Tour of Britain though that I was going to be top 15 every day, I'd have taken that with both hands".
"I have showed in the crits that I don't have to wait for the sprint and can ride on my own for an hour (Chepstow) and when I am in good condition, I can get up the hills alright as well."
On his team support, he explained "Yes, for sure. Kristian house was unbelievable helping me stay out of trouble. Tom, Rich and Mike were also helping me at the bottom of the climbs and from then on, it was about doing my own race."
With the race over halfway, Graham could see there was a lot of fatigue in the peloton. "With the long transfers and so on you could tell they were tired and it was probably the quickest break in history that day. Everyone breathed a sigh of relief and we rode easy for a while before we saw the likes of Stannard coming to the front. All the guys were shouting 'come back, come back' as we knew it was going to be grippy from then on!"
After that 'key' stage, it was all looking good but stage six saw that change. Over the cruellest named climbs, 'Gun Hill', the peloton split without warning as the winds blew and team Sky put the race in the gutter.
Unfortunately, it was the same gutter that cars were parked on and Mark Cavendish clipped one and went down causing chaos. The wind was blowing a gale and the gap between Briggs and his teammate Tom Moses to the group in front was tantalising close but with the riders ahead full gas, there was no chance of closing it.
Game over.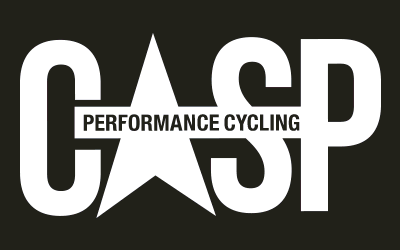 Having dropped around 20 places on GC, it was time to show another side to his arsenal on the very next stage. The ability to ride off the front.
It wasn't the first break of the day as that saw Tom Stewart of Madison Genesis go up the road with Chris Opie (One Pro Cycling), Alistair Slater (An Post), and Jonny McEvoy (NFTO). But there was a big battle brewing between the British teams wanting the KoM jersey and after that early break was brought back, Briggs found himself off the front with Alex Dowsett and Gabriel Cullaigh.
"I was just happy up to be up there. The day before I'd lost my position on GC spot and so I just wanted to get out there and show I'm the complete rider and can get out there in a break. My family were there too so I was motivated for it and it was nice to get on the podium with Ruben (his son).
That break for Graham failed to stick as he and the others in it were caught in the cross fire between the British teams still hunting points for the KoM jersey. Getting the Combativity prize though at least continued his show at getting his team publicity.
Which just left the final stage in London and the final hurrah which left him feeling happy and content with his performance overall in the race. "I am pleased with the way I rode. I felt good coming into the race but training is completely different to racing so I just wanted to get the first few days over and see how I felt".
His results told the story of how he felt and backed up the super form he had shown in other British races. That super form continues as he dabbles in some cyclo-cross and he's won two out of two last week in the Notts and Derby league and then the Lincolnshire league.
"I am going to do 'cross until the end of October before my holidays" he says.
And 2016 I asked, will his performance in the Tour change his goals for next season? "The weight loss and better condition made a massive difference. I knew I had to get over those hills to be in contention at the finish and the weight loss is a big part of that.
I'll see how the start of the season goes but I don't want to be too light at the start of the season for the early season hard northern races!"
Thanks Graham for the chat and good luck in the new look JLT Condor team of 2016 where there are going to be some significant signings.
Send your results as well as club, team & event news here
---
Other Results on VeloUK (including reports containing results)

---
Other News on VeloUK