After six weeks on the road grappling with bad luck and attacking racing, Madison Genesis emerge winners of the Pearl Izumi Tour Series after an epic race in Bath
Feature – Madison Genesis – A Journey to Victory
It could not have been a closer, more tense Pearl Izumu Tour Series in 2015. A new format of five riders counting meant that not only did teams have to choose strong riders for each round but they also needed some luck to win the Tour Series trophy at the end.
There simply was no margin for error but what teams could not count on were the errors of others.
Two teams were in the hunt for the win from the very start. Madison Genesis and One Pro Cycling. The former had shown their strength in races like the Tour of Reservoir but the latter had a line up not dissimilar to another team that dominated the Tour Series in 2013, UK Youth.
It was a roller coaster of a series and after One Pro Cycling had won the first two rounds, it was looking ominous that the series was going to be dominated by them. Madison Genesis hit back though and the lead swapped back and forth and coming into Bath, One Pro led but were equal on points with Madison Genesis.
The final round in the tourist mecca of Bath was, as expected, epic. The hammer went down early and splits quickly started to open up. One Pro Cycling were well represented at the front split with three riders but had a rider off the back too whilst Madison Genesis had riders at the front too (2) as well as three chasing.
The result was on a knife edge and too close to call and then Yanto Barker (One Pro Cycling) fell after a mechanical with his bike and had to walk to the pits. He was out of the race. His team, unless the same fate happened to Madison Genesis (have a rider abandon), had lost the series.
Luck had afflicted both teams along the way with Madison Genesis having four riders fall in Croydon and another a few days later at Canary Wharf and Mr Luck certainly played a dominant role in the series and that final race in Bath.
Madison Genesis duly went on to win in the amazing surroundings of the Royal Crescent in Bath. The 1.3km long circuit – widely regarded as one of the toughest of the series along with Durham – had a little of everything crammed in; several corners, a long drag, a sharp climb and a stretch of cobbles worthy of a place in Paris Roubaix.
The final round was never going to be a walk in the park for any of the riders whether they were battling for the team win or the individual one.
With red hot temperatures, clear blue skies and a fantastic back drop, the scene could not have been better for the hugely important final round of the series and the riders, the actors in this six week soap opera, took the race by the scruff of the neck and gave it an almighty shake.
The pace got hotter and hotter. Steele Von Hoff (NFTO), Alex Paton (Pedal Heaven), Tom Stewart (Madison Genesis), Marcin Bialoblocki and Jon Mould (both One Pro Cycling) were all seen flat stick up the climb and ripping the race to pieces.
But for all the effort being made at the front of the race and the front group shrinking to a handful of riders or so, it was the crash by Barker than decided the race for the team award. The race for the Individual though went on as brutal as ever and won by One Pro Cycling's Marcin Bialoblocki.
Madison Genesis however had to focus on their quarry, stay upright and cross everything nothing happened to them.
That is no mean feat with groups of riders spread over the entirety of the course and it wasn't just staying safe but avoiding other's errors! This Madison Genesis managed to achieve and it was enough for them to win the round and the series overall.
After the race, the adrenalin still pumping, manager of Madison Genesis and manager of One Pro Cycling, Becky Frewing, hugged. The battle was over. As chaos ensued around the race and riders recalled stories from the race to each other, Roger Hammond talked to VeloUK.
"I have to be excited after six weeks on the road. We did the job and came out on top but it is with a hint of sadness on such a circuit. It would have been nice to have won it watching everyone smashing it round there trying to drop each other".
"I think we would have had a real race on our hands tonight as One Pro rode well".
"I'm shattered after this series, never mind the riders. I had to fly to Belgium yesterday for the day and in my entire 15 year career, I have never slept on a plane apart from long haul and yesterday I slept on both flights to and from Brussels".
"This is a six week long stage race and even World Tour riders ride three weeks; so week in, week out, our riders have been living it, wanting it".
"They performed well at the Tour of Yorkshire and we went into the Tour Series to see how far we could get and then one race went into another and another and we found ourselves riding for GC all the way to the final race".
"Tactically, it is hard work and you can't prepare like a normal race. The problem we found was we were trying to predict a part of the race that is unpredictable".
"When you predict a race for first across the line, you can look at a circuit and look at what we are strong at, what we are not strong at and how we want the race to go and what we want to do".
"Here though, we're racing for the fifth rider and he's the winner and that guy is invariably on the back or near the back. We were lucky in a few rounds that we had all five in a group of fifteen and we could race properly where as in the rest of the series, it was damage limitation and that is totally dependent on what goes on around them in their group".
"Whos's good, who's not good, lapped or not lapped and crashes and there are a lot of uncontrollables that have added to the stress. I didn't live the pain out there but it was stressful for me as the manager".
One of the key moments of the series, was back at Canary Wharf (above) when Roger made a tactical move that made people sit up and take notice.
He sent all four riders in the lead group back to help Tom Stewart who had crashed through no fault of his own. It was a stroke of genius, sparking a drag race between his team and One Pro Cycling that split the race to pieces and saw Madison Genesis finish second (team) on the night and only lose a single point to their rivals.
Roger however gave the credit to his riders for their own tactical decisions.
"The stroke of genius most of the time for me, was our guys out there who can see what is going on, know what they are capable of and ride the tactics . I only see a snapshot of what is going on out there. My job was really done in the winter signing the riders who know how to race a bike and I think that showed".
"I'm hugely proud of the way the team rode; in times of adversity they never gave up, fighting to the bitter end, in what at times looked like fruitless tasks but their passion eventually reaped the rewards they richly deserved."
"It has been really great to have been a part of the series. Thank you to all the spectators and fans that came out to all of the venues and created the electric atmosphere that makes this series so unique".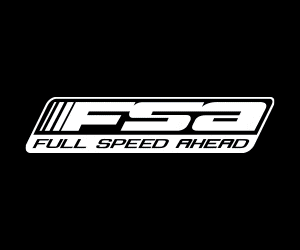 Reaction from Tobyn Horton – 2nd in Bath
Part of the squad that rode the races and was second at Bath, was Tobyn Horton. A regular in the series, he summed it up saying "It has been the hardest series ever".
That second place was his best individual result of the six weeks. His other results were third at Peterborough and Croydon, 4th at Aberystwyth (Crit), 7th at Redditch, 8th at Barrow, 11th Ryde (Isle of Wight crit), 13th Durham and 23rd Canary Wharf where he's won before and that last result was a tactical one where he and his team went back to pace fallen teammate Tom Stewart back.
After coming off the podium soaked in champagne, he explained "I feel like I have come out of it better than when I went into it after the Tour of Yorkshire took something out of the legs."
Sprint for Tobyn Horton (Madison Genesis) to get second just ahead of Kristian House (JLT Condor)
Asked to explain the pressure the riders were under, 'Tubs', who has won the series with UK Youth, replied "I feel like I'm 35 and I'm not even 30! It's been a stressful and tense few weeks. The worse thing we could do though was to stew over it for weeks and weeks. The best thing was not to think about it until you need to get in the zone an hour and half before."
"The rounds have been flat out, full on and it's a shame that results have been decided for us and One Pro by bad luck such as crashes, and stuff like that but that's racing. We had our share of bad luck and they had theirs but it has been a great series".
"It's been a two horse race; us and One Pro, and the guys have been respectful of that in a way. Everyone in the bunch knew we were watching each other and giving us space".
Asked to give us an idea how the final race unfolded from where he was at the front, Tobyn explained "it was grippy early on but no-one was committing too much on what is a hard circuit. It's similar to Durham in that you go hard for half the circuit and then recover on the other half. The key was not going too hard on the climb because you had to then do the cobble section over the top."
After One Pro Cycling dominated the first two rounds in Ryde, Madison Genesis hit back at Redditch with a win.
"You had to keep something in reserve for the last quarter of the race too because it was quite clear those who made big efforts early on, suffered towards the end, and I did too. I made some big efforts half way through when I was with Marcin and Kristian who were away and I paid for that towards the end".
"I knew we'd won it when I saw Yanto walking to the pits and saw him twice but I also knew we still had to keep it upright and ride conservatively."
Was there a mindset change knowing the team were going to win barring accidents? "No, you can never be complacent because anything could happen. Equally, I could have crashed and written off a bike and be in the same situation. It was a tough round".
Tobyn then summed up the feeling of everyone involved in the series, breathing a sigh of relief. It certainly was nice it was over and everyone was tired and wasted especially those who did all or nearly all, the rounds in the series. 12 races, one overall winner: Madison Genesis.
Congrats to every rider who took part and all the teams who played a part in making these races so much harder than any other crit you will see. They were brutal races. Not just for the riders but the crew from Sweetspot who took the series on the road around the country.
One big family on a long long road trip that has now finished for a year! zzzzzzzzzzzzzzzzzzzzzz
Send your results as well as club, team & event news here
---
Other Results on VeloUK (including reports containing results)

---
Other News on VeloUK