Talking to Molly Weaver (Team Liv Plantur) who says the crowds on the Women's Tour have been fantastic as has the race!
Talking Shop – Molly Weaver
By Larry Hickmott and Gordon Wiseman
In 2014, racing in Britain, Molly Weaver had at least six wins we can see including one in the Women's Bedford Three Day. She also raced abroad and such events have been stepping stones into the big time although, it wasn't something she expected to happen so quick.
Molly gives the race the thumbs up.
Racing with Matrix Fitness at the start of the year, Molly was getting through the biggest races in the Women's race programme and caught the eye of the Dutch team Liv Plantur which already had British star Lucy Garner in its ranks.
Molly was soon given the all clear to go racing in their colours and explained that it was a big move. "My early season went better than I expected and when the offer came along to move teams, luckily my DS Stefan was very supportive of it at Matrix and it was a massive move and has been great".
The Aviva Women's Tour was the first race in Britain for the 21 year old from Herefordshire since she moved from Matrix Fitness at the start of June and it's an experience she thoroughly enjoyed. Racing for Liv Plantur has come as a surprise though.
"At the beginning of the year if I'm honest, I didn't really expect to be where I am now. I came into the season with realistic expectations. I trained hard all winter but you never know what that will mean relative to other riders because in your first year in UCI races, you don't know what you are comparing yourself to".
"'I'm really pleased with the way I've slotted in with the team as I only transferred over to them from 1st June. Obviously I didn't know how things would be when I first moved over but, yeah, it's been really good. All the girls are great as are all the staff".
With the team move has come a move between countries as well, going from Belgium to Holland. "There's a team house for blocks of racing and that works really well" Molly says. " I'll be staying over here for the Nationals and then head to Italy for the Giro d'Rosa."
"Being able to compete in races like that is the reason I moved over to Liv. I quite like climbing so hopefully I can do a good job for the team leader in the mountains".
Molly has spent a lot of the Aviva Women's Tour at the front of the peloton working for her team. Asked how the Aviva Women's Tour has been for her, Molly replied "It's been great. Obviously the race itself is fantastic and being in a team where you have a definite leader, sprinters and someone riding for the GC, so as a domestique, it was a great race to be a part of".
"Hard work but, like when we helped Lucy get her third place, that was fantastic. We've had a split plan most days, going for both the GC but also the stage wins with Lucy (Garner). So I have had a bit of a mixed role; covering breaks and attacks which there have been a lot of and then keeping it together for a sprint at the end and be there in the lead out".
Molly in the centre of the Liv Plantur team line up for the Women's Tour
"In Kettering, when Lucy got her 3rd place, as much as it hurt, it was exciting covering all the breaks in the race. And then when you know it's going to be a sprint, there's a lot of adrenaline pumping and then you get the result which is a buzz".
"The racing overall has been very frantic. The roads have been narrow and twisty and there has been a lot of aggressive riding where everyone wants to be at the front to cover moves or go with breaks. It's been well controlled by teams and there have times when it's been across the road and teams have been organised but a lot of it has also been attacking and counter attacking and the group lined out. It's been tough!"
Comparing the Women's Tour with other international events she has competed in this year, Molly explained "This event is organised fantastically but it's the crowds! At the Tour of Flanders, we'll get a similar sized crowd but at stage races, we just don't get this level of support, especially out on the roads".
"That's been incredible. Everything is run smoothly with lovely hotels and lovely food so we can't complain!"
So much young British talent in Women's cycling – Elinor Barker (left), Laura Trott (centre) and Molly (right)
The Sweetspot organisation finished the race by presenting the riders with the toughest parcour of all the stages but as Molly had said before the stage, how tough it was going to be would depend on how hard the riders raced it. So post race, when asked was it the toughest of stages, she replied "For sure".
"Some of the earlier ones were quite hard as we were working for Lucy in the sprints and so for that you really have to work hard to keep everything together and cover every break whereas today it was more of a war of attrition. We had a rider away for a lot of the time – Sabrina Stultiens – but unfortunately that didn't work out".
"Today we wanted Sabrina up there for the GC and possibly a stage win. It didn't work out that way but at the same time we wanted the race to be aggressive and it was certainly that. We wanted the race to be more exciting and more aggressive. We certainly didn't want to be passive passengers. You have to play your part as a team if you want to achieve things and I think we did that. And that's certainly what I enjoyed doing this week".
Having spent a lot of 2014 racing in Britain as well as the odd stage race abroad, Molly was asked if the domestic and international races are like chalk and cheese. "100 per cent" was the reply. "This event really does highlight the differences between racing in Britain and the international peloton. It's a big step up with it being much more aggressive, much faster and the standard is just a lot higher overall."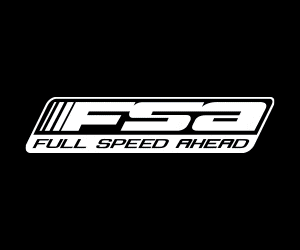 Molly's results are an example to British riders that it is possible, outside of GB, to make that jump from the domestic scene to the international one. Jessie Walker is another rider to make that jump. Their success highlights the steady stream of talent coming through and with them all being so young, the British presence at the front of the Women's peloton can only get bigger.
Molly now has her eyes on the British Championships and the Under 23 title before heading to Italy for a major stage race and then a few weeks later, another in France before a bunch of one day races.
"It's going to be a tough end to the year" says Molly. "The race programme is very busy now where there are a lot of clashes between races where as before there used to be very few races."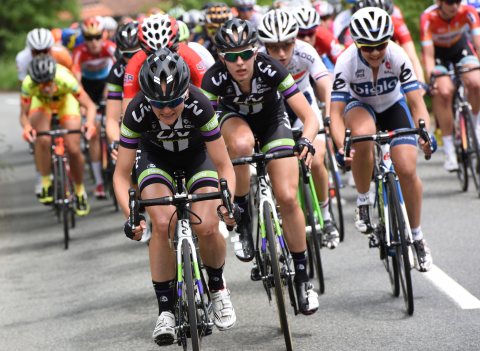 Molly, second wheel behind a teammate, at the front of the peloton as they wind it up for a QoM in the Aviva Women's Tour.
Finally, her advice to riders wanting to follow in her wheel marks? "Train hard and build a good endurance during the winter. These races are a lot longer than you have in Britain so endurance is the key in the winter and then get yourself in a good team and work hard and try and get yourself some results".
If ever there was a time when young riders had a spot in the big time to aim for, now is it. Good luck to Molly and everyone aspiring to achieve what she has …
Send your results as well as club, team & event news here
---
Other Results on VeloUK (including reports containing results)

---
Other News on VeloUK