Multiple British champion Russell Downing returns to Britain to race and mentor the young riders at JLT Condor and chase results
Feature – Downing returns to captain JLT Condor
Related Article – John Herety strengthens JLT Condor 2016
Multiple British champion Russell Downing returns to Britain to race and mentor the young riders at JLT Condor
A coup for John Herety, manager at JLT Condor, is bringing back a bonafide legend to the sport here in Britain and there are few in the sport who have the experience that Russell 'Fonzy' Downing has.
Russell signing autographs at the Tour of Britain
Not only has he ridden British classics that no longer exist, and dominated the racing here winning not only the Circuit Race Championship but also the Road Race Championship (2005), Rus too has won in Europe.
The Tour of Ireland was the big break but he's won various events in the European calendar as well as ridden classics like Paris Roubaix and Grand Tours such as the Tour of Italy. In 2016, the Yorkshire rider will be back in Britain looking to get results as well as help others in his team not only win races but also learn how to race.
We started talking about his season racing for Danish squad Cult Energy and Russell explained "it's been a good year. You sit here at the end of the year without a win under your belt, you'd think it was not a good year, but that's pro bike racing and there is more to a season than winning. It's great to win of course but I've just not had an opportunity".
"It's a massive thing to get a victory and it just didn't happen."
"From the first moment the team met in Luxembourg in November (2014), we all had a really good craic and I thought this is going to be a nice team to be part of. Then we went to a training camp in Majorca and raced and had a few top ten's and it has been a great team to be part of all year."
Banter! Russell enjoying a laugh on the podium at the Tour of Britain with a teammate
Short of sponsors, towards the end of 2015, Russell's Danish team Cult Energy merged with a German team, a repeat of what happened to him with Endura when they merged with Netapp, and he says that can work or not depending on what side you're on of the merge. Had it been a British team that they merged with, the whole scenario may have been very different.
But, he admits returning to the UK was always something he wanted to do at some point and he admits that talks with John Herety were happening a long way out. "I have a really good relationship with John Herety and it made sense as it was one of the options I wanted and one they wanted to."
The only time Russell has ridden for John Herety is with team GB but having been such a big part of the British scene before he went off to ride for Team Sky, Russell knows John really well especially as his brother Dean was such an integral part of John's team for so long.
"It's going to be an exciting two years for sure" says Rus who admitted to being 37 and adding that his enthusiasm for the sport is still amazing. "I can still get out and train and race and motivation is never a problem at all. I love riding my bike and getting paid for it is a great bonus!"
"If I wasn't getting paid to ride my bike, I'd still be going out there with the boys and having a laugh. We were out in the woods the other day on road bikes and we have a good group of lads who just like to enjoy life on the bike. And then we have these great kids coming through and it was great to see Joey (Walker) and Jessie (Walker) at the Worlds".
"I couldn't be happier really. Maybe if I'd ridden another Grand Tour but I have done most of the classics and it's great to relax and put something back into the sport by helping out the youngsters at JLT Condor as well as still have a focus on myself".
Old Skool! Russell on fixed is fourth in the Monsal Hill Climb recently.
"People say 37 is old but it's only a number and if you can still get up there whatever age you are, why not do it? It's all in the head. Having a strong focus is what has helped me keep my career going through to this point".
"I have had bad years when the rug has been pulled from under me but I have just got back in the saddle with a new team and refocused. John sees that I have that focus and motivation and wants me to have that rub off on the team. I've signed for two years and I haven't done that for a long time and to do it so late in my career is a nice bonus!"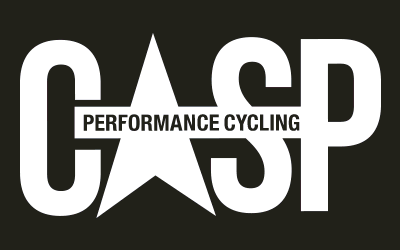 As Russell knows, the British scene is big on crits and asked about them, he says "I'll get stuck into those! I did a couple of crits this year and they hurt but I'll get stuck in. They won't be a massive focus but I think a few will be a major focus for the team so I'll get in the mix and if I am not winning myself, I'll be helping to help someone else to win".
"I can also do some of the races I have done before as well as some new races so it's going to be nice and exciting. I'm going to be really racing hard myself but looking after some of the youngsters too."
What is also exciting for Russell and British teams is the great calendar that Britain now has with UCI events from his home race in Yorkshire to others like RideLondon, Aviva Tour of Britain, Velothon Wales and others like the CiCLE Classic and Beaumont Trophy which he has won before.
Getting stuck in during the Tour of Britain with Russell getting in a break on stage 3
It is, he says, great for the team to get an opportunity to ride them and whilst selection in them is never assured, if they do, it's great for any British team to get the opportunity to test themselves against the World's best.
Speaking of UCI events, Russell just finished the Tour of Britain where he got in a break and also won a bonus sprint on the iconic final stage in the centre of London. "I wasn't sure whether I was going to start it as I had a knee injury I got in Vattenfall Cyclassics and if it been anyone else, they probably would not have started it" he says.
"I really though wanted to do the Tour for myself and the team as I knew the roads and the system. They needed me in that race and I played a massive supporting role for Rasmus" (4th overall).
After we spoke at Monsal, Russell was heading off on holiday for ten days but admits that he's pretty motivated to get going as soon as he comes back and can't wait for the 2016 season to kick off in his new colours.
Thanks Fonzy for the chat and good luck in 2016…
Send your results as well as club, team & event news here
---
Other Results on VeloUK (including reports containing results)

---
Other News on VeloUK