Eamonn Deane talks to the Isle of Man's Steve Joughin about a famous victory in Bournemouth and racing during his time in Britain
Feature – The Rocks Serious Joughin
(by Eamonn Deane)
Before Mark Cavendish, Peter Kennaugh, Jonny Bellis, Mark Christian and the steady flow of champions from the Isle of Man, there was the Pocket Rocket, Steve Joughin. Now running a clothing company for cyclists, Steve is the subject of a feature by  Eamonn Deane
Eammon starts with a quote from Steve looking back at a famous victory in the Milk Race, an iconic British stage race. …  "I rode really well in the prologue on Brighton seafront I was 6th I think. Then, the first stage, Brighton to Bournemouth, was the first biggie and it is always a nervous situation, whether it's the Milk race or the Tour De France. There was an awful lot going on, it pissed down with rain from start to finish with lots of attacking but there were no major climbs in there to pull it to pieces."
"Everyone was kept in contention which was very, very good for me because our Great Britain team were very strong at that time. I can still remember that twisting, turning descent onto the seafront and then it was basically every man for himself. There were pools of water along the front but what I did not realise, along with all the other riders, was that there was an inch of sand underneath the puddles and every time you hit one, it took about 2 to 3 miles per hour off your effort!"
"Approaching the finish, I shouted to my teammate Mark Bell, he was dying but I was still motoring, Mark clocked me and moved left to let me through, that was my cue to go and we got 1-2 on the stage."
Joughin Wins on Bournemouth Sea Front (photo courtesy of Steve Joughin, photographer unknown)
Steve Joughin had just won the opening stage of the 1981 Milk Race again and the sparkle in his eyes now tells you it means as much now as it did the first time. "The Pocket Rocket" as he was known, was one of the star names to emerge during the 1980's cycling boom in the UK. The new fourth TV station, Channel 4, launched in 1982, had started to show Tour De France highlights so sponsors were keen to jump on board.
The Kellogg's city centre circuit series brought fast, exciting racing into an eager public's living room every Monday night. It was a great time to be a British-based professional. At last there was money in the sport, plenty of racing and the media were taking an interest. A British rider did not make a fortune but for the first time, they did earn a living.
Last weekend, Manxman Steve was back on the south coast of England for the Primera Cycle Expo at the Bournemouth International Centre and had wasted no time visiting the scene of one of his greatest victories with wife Joanne.
"As we're down in Bournemouth, last night after dinner we had a waltz down to the seafront where we found the spot where the finish line was and now I have a picture of me winning the stage and one taken tonight. It was a big win for me. I was only twenty at the time, the Milk race was being dominated by the eastern bloc countries, the Russians and then all of a sudden I managed to win that stage. I was the first British rider to put the leader's yellow jersey on since Bill Nickson in 1976 so it was a big win for me, yes."
The day job nowadays, ProVision cycle clothing. The Primera Cycle Expo is in its fifth year and going from strength to strength, attracting 5,000 visitors over the course of the day, is it enjoyable? "Sure, in fact I would just like to thank Bill and all the guys at Primera for inviting us down. Pro vision is all about custom clothing, we make an awful lot, not just for cycling clubs but for large corporate companies and this Primera weekend has been exceptional."
The 80's
Racing in the Eighties was spontaneous, the team tactics that can apply a stranglehold on a race were 10 years in the future and it suited Steve and hampered him in equal measure; "We never really had a strategy. I never had a lead out train. If that had been the case, we would have been a lot more organised and with riders riding for me it would have been easier for me to win stages".
"The bunch gallops in them days were a free for all. Even the likes of the Russians and other amateur teams would not commit themselves from 15 miles out working for the win. It was more like a washing machine, a mish mash with 200 metres to go, fighting for your place, everyman for himself. It was not till I turned pro and I had the likes of Nigel Dean riding for me in 84' and then to have someone like Sid Barras leading me out, that was a deliberate plan. Sid would lead me out and when you have Barras leading you out, you had to deliver or he'd be pretty pissed off if you didn't! Even at the age he was, 36, 37, he was still capable of winning races in his own right."
So, had he employed a lead out train, would his win ratio be higher asked Eammon?
"Yes, Without a doubt! I thrived on pressure, mainly my own pressure. I liked being in that washing machine. Mark Cavendish is the same. He can absorb pressure till it is pouring out of his ears and 90% of that pressure is actually caused by himself. It was the same with me. If I had had a team committed to me, I would certainly have had more victories".
"It's a sprinters thing. If Mark Cavendish was sitting here, he would recognise a lot of what I am saying and I would do the same, there would be a lot of identification, we would bounce off one another. I would say a lot of my wins were based on fear-pressure, pressure I put on myself, fear of losing, fear of failure, that's what would get that little bit extra out of myself."
The sprint aces meet up at the Tour of Britain in 2007
And like race tactics, training methods have evolved, heart rate monitors, power meters, data feedback, all seemed to have taken the emphasis away from sheer hard work.
"Its very good nowadays when new meets old. That's when the combination can become really good. I am not one to live in the past as you have got to advance, look forward. I used to think people overtrained, doing 6 or 7 hour rides, those rides were necessary but not every day. I think quality rather than quantity, watts per kilo! I was always one for monitoring my weight as it makes a difference carrying that extra kilo, that extra two kilos".
"I learnt an awful lot from Barry Hoban on a training camp in Mallorca in 1978. I was a bugger for asking people for advice, especially people who were really good. It was Barry (also a world class printer with eight Tour de France stage wins) that taught me. I wrote down what I ate, how I felt, how I trained, on a daily basis. I did this throughout my career and I still have my training diaries in the loft."
"People associate me for having a fast finish but I have won medals at the national hill climb, 100 km team time trial, medals on the track and junior, amateur and professional racing. But while I loved the track, the only thing I did not like was 20 minutes on, 10 minutes off, 20 minutes on, 10 minutes off, on the rollers all the time. It used to do my head in. An hour to four hours of uninterrupted bike racing; that's what I liked."
"I loved training behind the motorbike. On the Isle of Man we did a lot behind the bike from the age of 15 when I progressed to national junior level. I did a lot and it was easier to do than on the mainland. 'There's Joughin out behind the motorbike again' they would say as it formed a huge part of my training programme. It was where I got my speed from. Merckx used to do it, a lot of continental professionals still do it".
"Peter Kennaugh does a lot on the Isle of Man. There is lot to it. I would ride alongside the bike for a minute at 35-40 mile per hour then slot back in behind the bike, Sprinting exercises, a multitude of different methods."
Crits
Perhaps more than anything, it was the Kelloggs City Centre series that drove the 80's cycling boom. From 1983 to 1987, the televised series pulled in sponsors and fans. Some call it the "Golden Era" of British racing.
"The Kellogg's crowds were absolutely enormous. I can remember winning in Manchester, 85' I think. The noise completely drowned out the PA system, the hairs on the back of your neck would stand up. Those moments are so hard to recapture after retirement. Those events were huge, the crowds were big. I have been to some Tour Series events where the crowds are big on the finishing straights but round the back it is bare barriers.
The Kellogg's circuits were very raceable; they were not as narrow and tight as some of the Tour Series venues are now. It's not the organisers fault; it's to do with how town centres are being structured now, with pedestrianisation, street furniture; some of the circuits have to be that narrow and they are very, very difficult to race on, if you are not in the top ten with three laps to go it's hard to win."
Celebrations 
Eamonn says;Â Â we must admit to very, very occasionally, rehearsing a victory celebration, after all, if you are going to win the Wobbly Wheelers Chipper you must cross the line in style. A quick look behind on a quiet road, then the arms are off the bars, milking the imaginary crowd. Did the Rocket ever daydream?
"Some comedians would ask, do you stand in front of the mirror in your bedroom and practise? I never took any wins for granted, all of them were hard fought. When I won the professional road title on the Isle of Man, in that millisecond I crossed the line, I realised I would be wearing the national champions jersey for the rest of the season. I took my crash helmet off and threw it in the air, the first and it was the last time I ever did that!"
Crash helmet Eamonn inquired? "Well, hair net, bunch of bananas, for what use they were" replied Steve.
Steve Joughin is back riding his bike, just for fun he says but we doubt if he can resist a town sign sprint? "You can never take the fire out of my belly I suppose and every time I ride my bike, I always have to hurt myself. My mind is only 18 years old but my body is 56!"
"There seems to be a bit of a divide between sportif riders and racers. I get a bit hurt when I go out for a wobble round on a Sunday morning, a rider will come towards me and I always let on, "hello, good morning, whatever" and they just ignore me, it does upset me a little bit. Back in the 70s' & 80s' there were nowhere near as many bike riders out on the roads as there are now but everyone used to let on to each other".
"So what I am saying is anybody out there who's just starting riding, when you see another rider coming the other way, give 'em a wave, a thumbs-up, it doesn't cost any money."
When Joughin retired in 1992 he struggled to replace the adrenalin buzz of top level bike racing, his battles with alcohol are well documented in his autobiography, "Pocket Rocket". Are the dark days behind him? "Yeah, Yeah. As I have said, one day at a time. Those one days turn into weeks then months then years, Life is good!"
Selected Palmares
1976Â 1st Merseyside divisional road race championships
1977Â 1st Merseyside divisional road race championships
1st National junior road race series[6]
1st British Junior Road race champion
1978Â 27th Commonwealth Games, Road race
1980Â 1st Overall Premier Calendar
1st GP Essex
1981Â 1st Tour of the Peak
1st Stage 1, Milk Race, Bournemouth
1982Â 1st Stage 2a, Sealink International, Gravesend
1st Archer Grand Prix
1st Overall Premier Calendar
3rd British National Road Race Championships (Amateur)
7th Commonwealth Games, Road race
1984Â 1st United Kingdom British National Road Race Championships (Professional)
1986Â 2nd British National Circuit Race Championships (Professional)
3rd British National Road Race Championships (Professional)
1st Stage 12, Milk Race, London
1st Stage 1, Milk Race, Blackpool
1987Â 1st Stage, Manchester – Birmingham, Kellogg's Tour of Britain
1988Â 1st United Kingdom British National Road Race Championships (Professional)
1989Â 1st Stage 6, Milk Race, Liverpool
Visit Pro Vision Custom Cycle Clothing HERE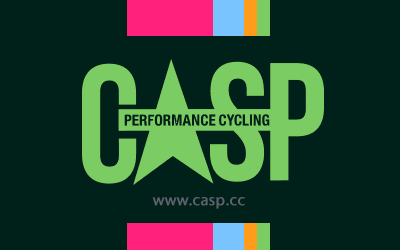 Send your results as well as club, team & event news here
---
Other Results on VeloUK (including reports containing results)

---
Other News on VeloUK