Team Wiggins dominate the Glasgow round of the Revolution Series winning 4 out of 5 Elite Championship events
Report – Team Wiggins Dominate Revolution Glasgow
Event Press Release
Team Wiggins duo dominate Round 4 of the Revolution Series
Jon Dibben with race face on. Photo David Pearce
Round 4 boasted one of the best line-up's ever at the Revolution Series Glasgow. In two action-packed sessions, the crowd were treated to phenomenal racing in both the Elite and Hoy Future Stars races.
Team Wiggins dominated the Glasgow round winning 4 out of 5 Elite Championship events. Doull put their success down to, "a bit of an advantage given that we have access to the track quite a lot in Manchester. With the World [Track Championships] only a few months away we're all in really good shape, which definitely helps."
Andy Tennant, one of the other members to win the 2015 European team pursuit gold medal was guest riding for Team Pedalsure, he came second in the points race behind Doull. Only title sponsor, Sir Bradley Wiggins was missing out of the quartet.
Welshmen, Doull, welcomed the rivalry with teammate Tennant, "Throughout the year you race with them as a team, so it's different to race against them but it's nice. We're all doing so well being on the track squad so it's a good laugh."
Team Wiggins are now second in the Championship and Team PedalSure remain top of the leaderboard.
Laura Trott made her debut her Revolution debut at the Sir Chris Hoy Velodrome and was victorious in the Women's points, elimination and the scratch race – dominating proceeding and not allowing local girl Katie Archibald a win in front of her home crowd. Trott told the Herald Scotland, "I'm pretty pleased with how it all went, I really like this track and have lots of good memories."
GB's Victoria Williamson won the women's sprint competition beating France's Melissandre Pain in the final. Williamson won the second heat after Pain was disqualified for crossing the sprinters line.
Sir Chris Hoy was in attendance to keep an eye on his HOY Future Stars competition. The six-time Olympian later tweeted, "Top evening in Glasgow @RevolutionUK, even got the bike out to lead the #HoyFutureStars in their parade lap :-)".
Lewis Stewart stood out as one for the future riding for Team Scotland. He won the Scratch and Points races. He came second behind Sam Tillett in the 6-lap dash.
Sophie Williams won the girls points race after finishing on equal points but beating HOY Future Stars leader Jessica Roberts in the sprint. Roberts went on to win the girl's scratch race in the last race of the evening.
Full season dates and TV coverage*:
24th October – Manchester: 18:45 to 21:00 Eurosport 1 (19:45 to 22:00 CET)
14th November – London: 19:00 to 21:15 Eurosport 2 (20:00 to 22:15 CET)
28th November – Glasgow: 20:00 to 22:15 Eurosport 1 (21:00 to 23:15 CET)
2nd January – Manchester: 19:45 to 22:00 Eurosport 1 (20:45 to 23:00 CET)
23rd January – Manchester: 20:00 to 22:00 Eurosport 1 (21:00 to 23:00 CET)
Season dates and TV coverage*:
• 2nd January – Manchester: 19:45 to 22:00 Eurosport 1 (20:45 to 23:00 CET)
• 23rd January – Manchester: 20:00 to 22:00 Eurosport 1 (21:00 to 23:00 CET)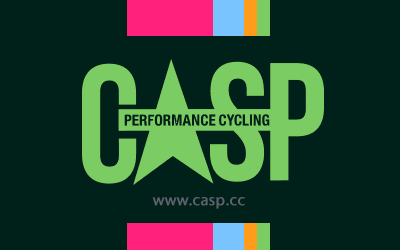 Send your results as well as club, team & event news here
---
Other Results on VeloUK (including reports containing results)

---
Other News on VeloUK