Talking to el capitán at NFTO, Rob Partridge, who has his eyes on the Irish RAS where the win has so far eluded him
Feature – Rob Partridge (NFTO)
There are few riders in the current British pro peloton with more experience, or even as much, as Welsh rider Rob Partridge. The NFTO rider was a junior back in 2003, racing with the likes of Geraint Thomas and Ed Clancy in races like the Junior Tour of the Peaks. Then, 2005, he was a young Welsh hope racing in the Tour of Britain.
2003 – Rob Partridge (right) along with Geraint Thomas in the Junior Tour of the Peaks. 
Over the years, he's won a stage of the Girvan which was one of the top stage races in Britain, a classic that has sadly disappeared from the racing calendar. Rob has also won the Under 23 National RR title in 2007 and in the years between now and then, been on the podium in some major British events with some memorable victories like at Ryedale, the Jock Wadley, Welsh RR Champs and a round of the Tour Series in 2011.
Not just here in Britain though. He has tasted success abroad as well finishing third in the Irish RAS and one year was the leading British rider in the Tour of Britain at the finish. I think I also remember a win in Italy when he was based there with fellow NFTO rider Dale Appleby.
2015 and the RAS where Ian Bibby won a stage and Rob was a GC contender
Rob is one of those powerful riders that can ride all day long at the front and given an inch, will take a mile and punish you at the finish. He's ridden for many of the top teams in Britain over the years and knows what it's like to be stressed waiting for contracts to come in from teams during the not so silly season at the end of a year.
But, thanks to John Wood at NFTO, Rob however is very happy with his team for 2016 as the core of the 2015 NFTO team remains together with the only change being the addition of former Sky and An Post rider Joshua Edmondson.
"It's a really good atmosphere in the team" Rob explained to VeloUK.
"We have a great core of riders that John has retained for next year. We're all pretty down to earth guys and just because we're racing, doesn't mean we're serious all the time. I have been in teams where it's serious at the dinner table, on the way to a race and everything whereas here, it's normal just to feel part of the group having a laugh and joke with good banter and everyone looking after one another. It's like a family …"
"We know from this year that the core group of this team has proved itself so why change it?"
Sorry Marcin, the win goes Rob Partridge who nicks the win on the line
Rob is one of those riders who can fulfil different roles. He can win races of that there is no doubt. He can also pass on his race knowledge to teammates on the road and play the domestique as well. Asked what he expects his role to be in 2016, Rob replies "I don't think my role will change from this year".
"I took on the role of team captain on the road so when there are issues on the road, they'd trust me to make the call when it had to be done there and then rather than going back to the car and the DS. It is quite a responsibility but I quite enjoy it."
Looking back at 2015, and his highs and lows, Rob says "I think I have had a fairly consistent year. I haven't had a nice little win during the year but I can put my hand on my heart and say that I have helped contribute to the team winning."
"Like, at Rydedale where I think I was in with a chance of winning that myself until I had a flat on the final hill. Bibby (Rob's teammate) went on to win and when I was up the road, he never had to ride so we have bounced off each other in races. It's a great group and I am actually quite content with my year because I know John appreciates the work that everyone puts in."
"Teams in the UK chop and change around each year and there are few teams in the UK who retain the core. Team line-up's change each year and riders change their allegiance before they are even wearing their new colours."
"So it goes to show, that the boys staying with NFTO are there because John wants us there and also because the riders themselves want to stay. That's a nice combination and helps make us secure in our jobs."
"When you're out there busting your ass for a 100k on the front, or sacrificing your own chance for a teammate, you know will be rewarded with a contact for the following year".
Rob explained he'll be careful this winter, not doing too much too early. "You can get carried away and I am as guilty as anyone of doing that like last year I was going out with G in Monaco knocking out 30 hour weeks at the start of November but now, if we can keep ourselves fit, once the end of November comes around, then we'll start putting the work in."
2005 British RR Championships
And goals I asked finally? "I really want to win the RAS (Ireland) before I hang my wheels up. I think I had a good opportunity this year to do that but for an untimely puncture that scuppered my chance. I was fourth this year and have been third before but if I'd not had that puncture, it would have been me and Postlberger going for the win."
May, says Rob, will be a big month … that it will Rob!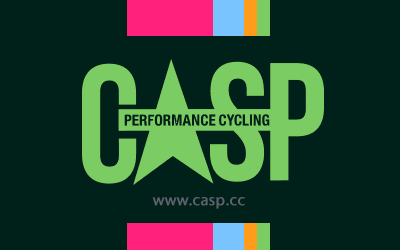 xxxxxxxxxxxxxxxxxxxx
Send your results as well as club, team & event news here
---
Other Results on VeloUK (including reports containing results)

---
Other News on VeloUK