Exclusive chat with Sir Bradley Wiggins on how racing the track has helped extend his career and how the Team Pursuit has changed
Feature – Sir Bradley Wiggins
It's been a long time since I got the opportunity to sit down with Sir Bradly Wiggins for a chat but at Revolution on Saturday night, we did just that just prior to him heading onto the boards for the introductions at the start of the racing.
There was a time, before he became a superstar Tour de France winner, when Bradley ruled on the track and one of the memories for me is interviewing him hot off the podium in 2003 after winning his first senior world title, the Pursuit.
Brad went one better though and recalled when we'd done an interview in the Manchester track centre and we'd talked about the Tour de France a decade before he did the deed. It was like old times and having Brad back on the boards was a joy to watch.
He is such a character, even more so when behind closed doors with mates and doing his impressions, that it will be a major loss to the sport when he retires as he has done from WorldTour. At the Aviva Tour of Britain presentation, I remember thinking 'he's going to be stuck here all night' as the crowd were all pleading for his autograph and he was obliging!
He was in even better form on the Tour of Britain presentation stage with Matt Barbet and so at Revolution on Saturday night, my fingers were crossed that Brad would find time for a chat. He did and we started by talking about the European championships where a surprise rival came out in the form of Switzerland and pushed the Men's GB Team Pursuit squad to some very quick times on their way to winning Gold.
As a 19 year old at his first Olympics for Great Britain, he was part of the Team Pursuit squad winning a Bronze medal. Here he is 15 years on and aiming to go two better and win his fifth Gold at the Rio Olympics. In between those two Olympiads, he's won Olympic Golds on road (Time Trial) and track and come out of the road scene having won the biggest bike race on the planet, the Tour de France. He is quite simply, an icon in cycling. A British one.
His breaking of the hour record on the track is part of that iconic history that will forever be associated with him and asked if that effort has helped in his come back into the Team Pursuit and the road to Rio.
"It probably made it harder to be honest" was the reply. "The two events are so different but I guess in one way, doing all that training on the track for the hour in that position (on the bike) has helped because we did a lot of testing aerodynamically for the hour record attempt to go faster and I have carried that into the Team Pursuit".
"So from that point of view, it has been beneficial but as far as the training goes, it was like chalk and cheese. I have though adapted quickly to the Team Pursuit. My weight is going up all the time which is good working hard in the gym. At the moment, I am 10 kilos heavier than I was in the 2014 Tour of California". That was one of many major road races that Brad won."
2003 and Brad after winning his first World title in Stuttgart (Germany).
Brad confirmed its muscle weight before confessing he's also not as lean as he did for the road and that he's getting there in building up the physique needed for a short track event like the Team Pursuit. All that said, anyone who looks at the pictures from Saturday night will see he's still dam lean!
Looking back at his start in the Team Pursuit and that Olympic debut in Sydney, I asked Bradley how the event has changed in those 15 years. "Massively. I was talking about this with Paul Manning (who won Bronze with Brad in Sydney and is now a GB coach) and we did a 4.01 on 98 inch gears. In Grenchen (Europeans a few weeks ago) I used 114 in the final, 55×13. The event has gone a lot faster and the goal is to go a lot faster again."
The World record for the Team Pursuit (3:51.659) is held by GB from the London Olympics, ten seconds quicker than the time that Brad was talking about in Sydney. Brad says that looking at the Olympic cycles and how the times improve with each one, it will take a 3.50 to win Gold. In Bejing, four years before that 3.51 in London, the GB team set a then World Record of 3:53.314.
Part of the journey – GB Newport Olympic holding camp in 2004 pre Athens Games and Wiggins at the front of the Team Pursuit.
The times in Athens (2004) however, were not that different from Sydney, faster yes but not the huge improvements we saw in Bejing. In Sydney, Germany won with a 3:59.710 where as in Athens, the Aussies won with a 3:58.233. GB then lowered it a whole lot in Beijing. There are a lot of factors involved in the resulting times and one of them is the type of riders brought into the team for the event.
Ed Clancy, a sprinter endurance rider who has knocked out kilos a sprinter would be proud of, joined the team in 2005 and has been an instrumental part of the team since then. Another rider of a similar type is Steven Burke.
Brad explained how the type of rider required has changed. "It's like the athletes are now sprinter hybrids, it's that kind of event now. If you look back to Sydney, we had the likes of Jonny Clay in there who was an out and out road rider so the event has really changed".
"The training has changed to meet those demands of the event and we're in the gym most days now with the sprinters. In Grenchen, we did a 1.02 standing start first kilo and that is the way the event is now. To get out of the blocks 'on it' and then hold on."
The Great Britain team have also strengthened the Team Pursuit squad numbers in the last few years and at the Euros used six riders and still had at least one at home injured, Ed Clancy.
"It's like the athletes are now sprinter hybrids, it's that kind of event now. If you look back to Sydney, we had the likes of Jonny Clay in there who was an out and out road rider so the event has really changed".
"That was the best thing about it in that we changed the line up a few times with Jon Dibben, Andy Tennant and left Burkey out of the final, not for a performance reason but just to try a new formation because there are not so many opportunities to try things."
"So from that perspective, it was really good. We'd all like to get Ed back as soon as possible but our success at the Euros is a good sign for when we get Burkey and Ed back in together. I was riding man 2 in Grenchen" said the rider who used to ride man 4. "I will ride man 4 when Ed comes back but the fact I can ride man 2 is beneficial for when I do ride man 4."
To explain that, if you look at the quartet when they line up on the start, the rider in the starting gate is man 1, the one up the track next to him is man two where as the rider furthest away and closest to the fence is man 4. The job of man 1 is to get the team up to speed as quickly as possible in that first lap or two and then game on.
From an outsiders point of view, Bradley certainly seems a lot more relaxed than he did on the road for Team Sky. So how does he feel being back in the GB team and away from the road circus. "It's completely different" he says of being back with a track focus. "The training is completely different, it's a lot more relaxed because you don't race as much so you are training day in, day out with the same guys".
"The competition is quite intense but everything around it is quite relaxed and good fun really. So for me, it's been really good. I have had the beauty of coming off a programme and system like that at Team Sky and come back into the track. It freshens everything up, changes the goals, changes the training and it almost gives me a career extension otherwise I would have just retired from the road like most people do".
Now, it's like going back 15 years and doing it all again. The likes of Chris Hoy never had that option with the road and then coming back. They just had sprinting and once you didn't do that anymore, you just retired. So I am lucky in that respect."
"I achieved more on the road than I ever imagined I would. I still pinch myself and think 'I won the Tour?', I don't think that will ever sink in because I am such a fan of the sport."
Brad Wiggins, the Tour de France winner
Brad and I then harked back to an interview from 15 years ago at the same track we were in on Saturday night where he knew the Tour had been won by guys of a similar build as him and was wondering even back then, whether he could do the same. "I never imagined I would win the Tour but at the same time I have and it is something I am incredibly proud of".
It's not just his own huge achievements he is proud of though but the country's as a whole and the way Britain has achieved so much in cycling. That success means that cycling is now in the hearts and minds of the general public which sees events like Revolution have full houses each year. He admits it's incredible where the sport has gone to now.
And Brad is a major part of that growth in popularity. It didn't happen overnight but his success on the track slowly built up his reputation as a World star and then the major successes on the road saw his status go sky high.
He's a household name that wows the crowd where ever he rides and is also doing his part to help develop riders like Owain Doull who had such a brilliant Tour of Britain and then backed up in the Team Pursuit.
Bradley and Owain were racing the Madison Kilo together and he says of the Welsh star, "I saw a picture of Owain as a youngster in the future stars competition and that is what the sport is about. The team (Wiggins) isn't about me winning races anymore, it's about these guys and we have built something incredible now."
"We have 19 riders next year and the likes of Scott Davies (also from Wales) who is the next big thing. It's brilliant that I can play this role with those guys and we're doing races like the Tour of California next year and it's how I envisaged the team being. It looks like we've played a part in Owain securing a pro contract for 2017 when the Olympics is done so he can relax. So that is fantastic…"
Indeed it is as Owain is already a star of the road after his superb ride in the Tour of Britain. For now, his aims and those of Brad are firmly focused on Rio 2016 and thanks to Brad for his time and good luck to all of GB in the Cali World Cup.
A close friend of Brad's is Terry Dolan of Dolan Bikes and he's built many special bikes for Brad over the years.
British Road Race Champion, just one of many races the superstar has won.
Brad's Team Wiggins bike with custom paint job outside a 'Mod' shop at a Tour of Britain stage start.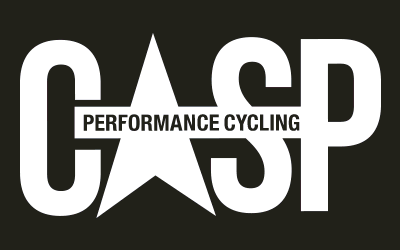 Send your results as well as club, team & event news here
---
Other Results on VeloUK (including reports containing results)

---
Other News on VeloUK