We chat with first year Under 23, Alice Towers, who has been riding for Cero Wheels/Cycle Division, who will move up to UCI level in 2021 with the Drops Women's team, the 18 year-old being the youngest rider on the Drops team roster
Interview: Under 23 Alice Towers to ride for Drops Team
First year Under 23, Alice Towers, who has been riding for Cero Wheels/Cycle Division, will move up to UCI level in 2021 with the Drops Women's team. The 18 year-old will become the youngest rider on the Drops team roster and the team says Alice will fit perfectly with one of their founding principles; to provide a pathway to the international peloton for young British talent outside of British Cycling's track based academy programme.
Alice said of her signing for such a high profile women's team "I'm very excited to become a Drops rider for 2021 and super thankful for the opportunity to be part of a fun team with such a fighting spirit. I can't wait for next year to experience my first pro race calendar and look forward to sharing all the hard work with the girls!"
"I met Bob in July which seems ages ago now and he discussed with me about how he'd like me on the team. This was before I was offered a ride with a Spanish team (Eneicat-RBH Global) and he said that would be a good opportunity so I went off to ride with them a few times in 2020."
It may be wet but Alice is not put off heading out on a training ride
The Drops Team Director Bob Varney added "I have watched Alice develop over the last two years and met with her in July to discuss her future. In an ideal world, we would have offered her a Stagiere's contract there and then, but with Covid restrictions I felt that it would be more beneficial if she had some National level racing in Spain."
"Having the opportunity to race La Perigord Ladies 1.2 race was an added bonus for Alice" says Bob. "After she finished encouragingly in the group sprinting for 10th only 1.35 behind lone leader Sheyla Gutierrez, whilst still a Junior, I knew she was ready to make the step up. Alice is a valuable addition to our talented U21 squad and I believe she has a very bright future ahead of her."
Talking about the Women's UCI races she was able to compete in as a Junior in 2020, Alice explained "they gave me a window into what to expect when I ride for Drops. I think I was really lucky to get that opportunity and it enabled me to see the level I will be racing at next year and proved to myself I'll be able to do a good job then. I expect there will be harder races as well but I'm confident of getting around them now." I'm grateful for the opportunity that Eneicat team gave me for this reason."
Alice with her dad Jonny and brother Lucas who also raced and had success in Spain this year pictured in Jonny's Cycle Division shop in 2019 (Barton Under Needwood, DE13 8AA).
Whilst it is still very early days, Alice is hopeful she will get to compete in some good races in 2021. "Drops have really good connections with race organisers and I know Bob works hard to get invites so I'm hopeful there will be a good selection of events. I would love to experience what it is like to do some of the classics and maybe some good stage races".
Asked how it felt riding in the peloton in the UCI races in 2020, Alice replied "I remember riding alongside the teams such as Canyon SRAM and that felt pretty cool to be in the same race as them. I'd like though to improve to the point I look at them as my rivals rather than riders I'm looking up to".
Does Alice want to make a career out of cycling? "I will go with the flow and take every year as it comes" says Alice. "For the next couple of years, I'd love to do it full time as long as I keep progressing. If I get to a point where I level off and I'm not at the level I want to be at, then I'll look at what I do next. But as long as I'm enjoying it and progressing, I'd love to keep going with it."
It is all a far cry from her beginnings on a bike aged 10. "I haven't been racing for that long but I have been doing café rides with my dad on Saturday for a long time, riding for fun before I did a few nationals which Daryl Harvey took me too as an under 16. That is when I started to take it more seriously."
Alice added that the Cycle Division shop rides also helped her when they were being held prior to 2020. "They haven't been on during lockdown but I remember them last year, meeting up on a Sunday and knowing it was going to be a hard ride. You'd get Toby (Barnes), Lucas (Alice's brother), my dad (Jonny), Dan Fleeman , Tom Sutton and the junior boys in the team so they were always really good rides."
Alice racing in South Africa
"The Lichfield CCC sessions With Daryl and Nigel Capewell at Curborough also definitely helped me develop as a rider and I also enjoyed them when making friends with riders like Josie (Nelson) who I have been riding with a long time. She is now racing for Trinity and so we have both moved on at the same time which is quite nice."
Prior to Alice, the Cero Wheels/Cycle Division team has helped numerous young ladies on their pathway to become well-known names in the sport. Jess Roberts, Ellie Dickinson, Lizzie Holden, Abby-Mae Parkinson, Jessie Walker, Josie & Emily Nelson and now Alice are just some of the talented women who have been in the team. "It's a good team to be if you're a girl" adds Alice.
Looking ahead, Alice has had her end of season break for 2020 and is now training for the season in 2021 and says everything is going well. We wish her lots of luck during the winter and in 2021 with Drops.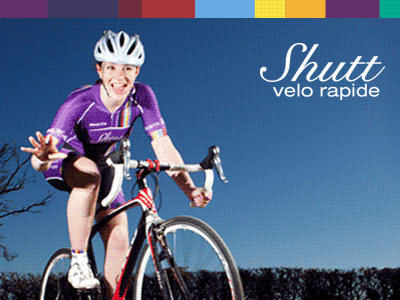 ---
---
Cycle Division's Shop
---
Send your results as well as club, team & event news here
---
Other Results on VeloUK (including reports containing results)

---
Other News on VeloUK