Talented junior rider, 17 year old Alice Towers who races for Cero Wheels/Cycle Division, is heading abroad to race for UCI Spanish womens team Eneicat RBH Global as a stagiaire.
News: Alice Towers stagiaire for Spanish Team
Talented junior rider, 17 year old Alice Towers who races for Cero Wheels/Cycle Division, is heading abroad to race for UCI Spanish womens team Eneicat RBH Global as a stagiaire.
With a little help from her brother Lucas who is racing for a Spanish team, contact was made with Spanish women's team, Eneicat Womens Cycling Team and the manager after looking into Alice's potential, very quickly came back to her to sign the British rider to race for the team for the rest of the season.
"It all happened very quickly because of the UCI deadlines" Alice explained. "Within two days of the team manager hearing about me, I'd signed a UCI contract for them". Alice was originally due to do a Spanish race with the team but that has only just been cancelled so Alice is heading to an even bigger UCI race in France (La Perigord Ladies 2020) with Women's World Tour teams competing, and adds there are some more races in September that they have targeted for her.
The challenge for any rider this season has been to maintain their race fitness so when opportunities come along, they are able to take them on and do themselves justice. Talking about her training, Alice says "I am in pretty good shape and have been training for something to happen at the end of the summer and hopefully I'll go well next week. It has been hard in a way because I didn't know what I was aiming for but I quite like training."
Alice admits she likes riding in the hills too such as those in the Peak District in Derbyshire which has proved to be a good training for many a professional rider over the years. "I like a gradual climb but am not a fan of the really steep ones over 10% but I'm always keen to ride in the peaks."
On having the motivation to train hard, Alice explained, "I always thought there would be some racing and I am planning on doing the National 10 mile champs at the end of the month so there has always been things to aim for. Dan (Fleeman, her coach) has been giving me more and more intense sessions recently based on power zones and I've also been doing good hours on the bike as well."
Looking forward to racing abroad, Alice admits she is looking forward to racing again and learning the ropes. "I haven't raced for so long so I will go there and see how it goes without putting any pressure on myself. The manager of the team has told me there is no pressure or expectations on me".
Looking at the bigger picture, Alice admits she would like to ride full time for a pro team one day and is excited to get this opportunity riding with a UCI team to see what the level is like and see what potential she has to race with the top girls in the world.
Alice's final race before she leaves for France was a 10 mile time trial at Mallory Park last Thursday where she was just a few seconds behind her teammate Josie Nelson who was fastest female on the night.
Asked if that gave her an idea of how her form was right now, Alice replied "kind of. I'd never done a 10 before so I wasn't sure what time I would do. I was quite pleased with how it went though. I wanted to do a 22 or so and did 22.22 so that was good. The circuit was good to ride on as it's flat and really smooth and apart from the wind on the corners, it was quite fast."
Certainly for a 17 year old, her 10 time is an excellent one, no doubt inspired by the prospect of some racing at last. Alice heads to Leon in Spain on Monday to join her new team at their headquarters and will have a very experienced 'mentor' accompanying her on the plane, former Cero Wheels/Cycle Division rider Jessie Walker who has a lot of experience of the women's pro scene. Good luck to Alice with her new team!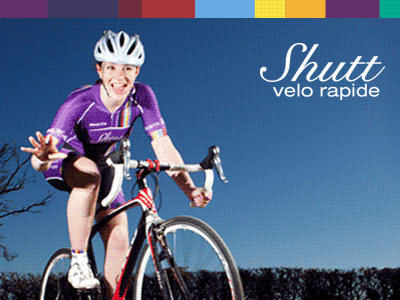 ---
---
Cycle Division's Shop
---
Send your results as well as club, team & event news here
---
Other Results on VeloUK (including reports containing results)

---
Other News on VeloUK