Israeli Cycling Academy Team signs Namibian national champion Dan Craven
News – Dan Craven Rides for Israel
Former Europcar rider – brings World-Tour experience to Israel's first Pro cycling team
Press Release
In what seems as a unique or in some eyes – strange – marriage, Israel's first pro teams has acquired a veteran African rider to Lead its group of young and talented riders.
Dan Craven (32), the current Namibian National Champion agreed to terms with Cycling Academy team with high expectations to bring his vast experience, charisma and leadership in its quest to grow and reach invitations to the top races. Indeed, the Namibian Bio suggest that these are his qualities: Craven raced with Team Europecar in the past 2 seasons and previously 5 years with British and European continental teams.
Dan at the worlds in 2009
"Dan will be by far the oldest rider in a very young roster" explained Academy's newly appointed head sports director Nicki Sorensen. "He will bring us his vast experience and knowledge what is needed to be a successful rider. He knows how to take his opportunities in races and how to support the team on the road with both strong riding and decision making".
Craven has completed the Vuelta Espana in 2014 with Europcar and has been the African Champion among many other accomplishments great races In the emerging continent.
Craven who is extremely proud in his role in paving the Way to African riders to success was immediately drawn to the Vision behind the fast emerging Israeli based team who enjoyed Great success with a core of young riders from non traditional cycling countries in its Inaugural year. "I quickly .became a fan of this Team when I learned about its refreshing, creative approaches and its ambitious long term goals".
Craven said that Academy presented the perfect opportunity For him and he is "excited to be part of a team where I can have a leading Role with the great group of people we have". But he left no doubt that he is about to take the lead as a rider first and foremost, "I feel that I still have a lot to give as a rider and a lot to prove" he declares. With Craven on board, Cycling Academy intends to race in major Races In Africa next year, among high prestige racing calendar in Europe and North America.
Cycling Academy had recently announced its intention to become Israel's first ever team to compete in a Gran-Tour by 2018. The team announced earlier today the arrival of Canadian national champion Guillaume Boivin to the team for the next 2 years. Craven is the 5th rider to sign with the team after Israeli riders Guy Gabay Max Korus Guy Sagiv and Guillaume Boivin
The team is expected to make more signing announcements in the upcoming days.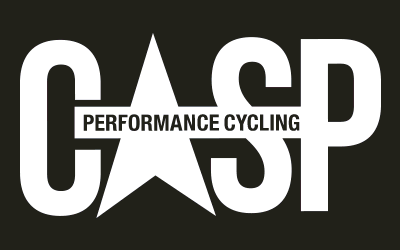 Send your results as well as club, team & event news here
---
Other Results on VeloUK (including reports containing results)

---
Other News on VeloUK